Event:

2018 Education Symposium & Leadership Luncheon

Location:

Holiday Inn by the Bay, 88 Spring St., Portland
The Educate Maine Symposium is a convening of over 350 business, policy, and education leaders who gather to hear from education experts, to learn from one another, and to honor talented Maine educators. The agenda includes an exciting plenary on adult ed, made possible by the Maine Community Foundation, as well as interactive workshops on a range of education topics spanning early childhood through adult workforce development. The event includes the annual Leadership Luncheon, where we honor the accomplishments of educators from across Maine and where the Weston L. Bonney Leadership Award is presented to an individual or organization championing student achievement in Maine.
Registration is now closed. Please email us at info@educatemaine.org if you have any questions about registration.
2018 Program Agenda
(subject to possible changes)
8:00am Registration and Networking
9:00am – 9:10am Welcome and Overview
9:10 am – 9:55am Adult Learner Workforce Development Plenary Presentation
10:00 am – 10:50am Breakout Sessions 1 (6 options)
11:00am – 11:50am Breakout Sessions 2 (6 options)
12:00pm – 12:30pm Lunch
12:30pm – 1:20pm Education Leadership Awards
1:30pm – 2:30pm Breakout Sessions 3 (6 options)
3:00pm – 4:00pm Hosted Networking Reception

Breakout SessioNS:
Please follow the links below for session descriptions:
Educate Maine is a proud member of MaineSpark. We are committed to a goal of 60% by 2025: we want 60% of Maine's workforce to have a credential of value (in addition to their high school diploma) that connects them to a good job and career in Maine. In keeping with this commitment, this year at our symposium we've aligned our breakout sessions with the strategic tracks of MaineSpark. Each of the three breakout sessions identified above will offer 6 presentation options (15 different breakout sessions overall) aligned with the 5 tracks:
Strong Foundation (SF) - Working with children birth to 6th grade
Future Success (FS) - College and career readiness for middle school through college- aged students
Adult Promise (AP) - Working with adults age 25 years and older
New Opportunities (NO) - Attraction and retention of new talent for the Maine workforce
Policy (P) - Policies that support attainment of the 60% by 2025 goal
THANK YOU TO OUR SPONSORS:
If you would like to be a sponsor please email us at info@educatemaine.org
LEAD SPONSORS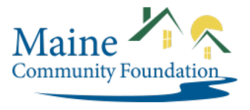 CHAMPION SPONSORS
Early Childhood Funders Network
Partner Sponsors
Clark Insurance
For hotel information or to make a reservation click here.
Parking information can be found on the Downtown Portland Parking website too: https://www.portlandmaine.com/getting-around-portland/parking/