Friday, December 8, 2023 |
Holiday Inn by the Bay, Portland
Each December Educate Maine convenes hundreds of educators, business leaders, policymakers, and diverse citizens from across our state's communities at our annual Education Symposium. We are looking forward to welcoming everyone back to the Holiday Inn by the Bay for a full day of in-person learning, networking, and engagement.
The theme of the 2023 Education Symposium is
Pathways
.
Our theme of the 2023 Education Symposium this December is Pathways. In recent years, partners from all stages of the educational pipeline have been working on articulating pathways into and through education and training opportunities. We recognize that learning is not always linear, and we can do more to support students as they proceed through training pathways and into and out of school and work. We encourage proposals that showcase innovative pathways to and through education and employment, along with information about models, policies, partnerships, programs, and beyond that will help Maine reach our statewide education attainment goal that 60% of Mainers will hold degrees or credentials of value by 2025.
2023 Symposium Schedule*
8:00 am - 9:00 am Registration, Breakfast, and Networking
9:00 am - 9:50 am Welcome and Plenary Session
10:00 am - 10:50 am Breakout Sessions #1
11:10 am - 12:00 pm Breakout Sessions #2
12:15 - 12:50 pm Lunch
12:50 - 1:35 pm Leadership Luncheon Awards
1:45 - 2:35 pm Breakout Sessions #3
2:55 - 3:45 pm Breakout Sessions #4
*subject to change, speakers to be announced soon!
Thank you to our 2023 Symposium Sponsors and Partners!
Limited sponsorship opportunities are still available, contact James Murphy to learn more.
Premier Event Partner: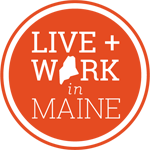 Premier Sponsors:
Education Partner:

Leadership Sponsors:
Still available!
Champion Sponsors: