Your Donation in June is Doubled!
All Donations this month will support Maine Teachers
We are excited to announce that for the month of June, the first $2,500 in donations will be DOUBLED by a generous matching grant from Gorham Savings Bank. All donations this month will go directly to our programs supporting teachers.
Your contribution will help us deliver quality, year-round programming that supports the tremendous teachers in our state and the critical work they do every day. Our programs include: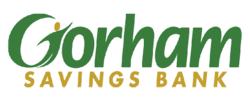 Maine Teacher of the Year
Not only does Educate Maine administer the statewide Teacher of the Year process, we facilitate high-quality learning experiences for all 16 County Teachers of the Year. Teachers learn how to raise their voice for their students and get connected to a wide network of educators and community leaders throughout the year and beyond.
Your donation this month will specifically go toward sending Maine teachers to Space Camp!
"This is a life-changing process of self-reflection, relationship building, and professional development." - 2019 Penobscot County Teacher of the Year, Tracy Deschaine

Code.org Professional Learning
This program provides scholarships and rigorous curriculum to K-12 educators who learn how to integrate computer science instruction into their classrooms and schools. They often do this on their own time in order to broaden experiences for their students. Your donation will help us provide scholarships and ultimately expand the number of students across Maine learning computer science!
"This course has been one of the most transformative professional development experiences I have ever had. I now see how computer science can be used to develop skills like problem solving and collaboration in all students, as well as a vehicle for kids to access future career opportunities." - Code.org Professional Learning Participant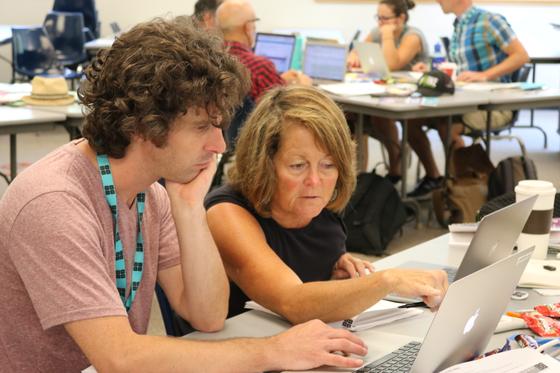 Education Leaders Experience
This program takes 25-30 educators and education leaders on a wide-ranging tour of Maine to see businesses in action, build their networks, and advocate for enhanced career readiness initiatives in their communities.
"The Education Leaders Experience was one of the best professional development opportunities I have ever participated in. By seeing the importance of education and leadership in sustaining and growing the Maine economy, I have a new-found focus on helping enable all my middle-school age students become engaged members in the future of Maine." - ELE Participant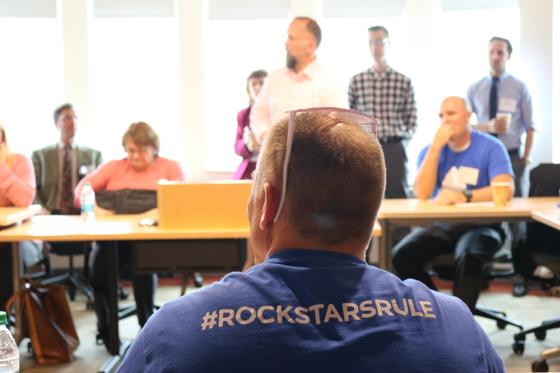 Make a Pledge or Donation
Donate through your Donor Advised Fund using DAF Direct
If you have a donor advised fund with Fidelity Charitable, Schwab Charitable, or BNY Mellon, you can make your grant recommendation to Educate Maine through the DAF Direct online form.
If you would like to make a DAF grant recommendation but would prefer not to use DAF Direct, please direct your DAF sponsoring organization to make checks payable to Educate Maine and mail to:
Educate Maine, 482 Congress Street, Suite 303, Portland, ME 04101