WE'RE HELPING EVERYONE
GET THE EDUCATION THEY NEED TO SUCCEED.

Upcoming
Events
MCC Networking Happy Hour
4:30 pm
Portland Waterfront
Project>Login's CS Summer of Fun! PD week

Latest
News
Registration now open for CS Summer of Fun! PD week happening Aug…
READ MORE
Meet Mia Spencer and Abigail Caswell, our two summer interns working with Educate Maine this summer!
READ MORE
Educate Maine is seeking a Development and Communications Intern for Summer 2021 to work across our…
READ MORE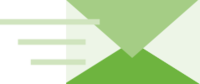 Sign up
for our Newsletter
Get news from Educate Maine in your inbox.
There was a problem with your submission. Please correct the issues below